Who are Caregivers That Deliver?
Caregivers That Deliver Service caters to the array of non-medical in-home care Activities of Daily Living (ADLs) and Instrumentals of Daily Living (IADLs). We predominately service clients and families in Santa Clara, San Mateo, and Alameda counties. The leadership of Caregivers That Deliver has over 30 years of experience working with seniors, developmentally disabled, and veterans.
We provide ongoing training for our caregivers, establishing a well-trained and qualified team of professionals. Join our team and be a part of reaching a community of individuals and families needing our support and assistance.  
The Caregivers That Deliver Mission Statement
Our Mission as caregivers is to step in and make life easier for seniors, veterans, the developmentally disabled, and others needing services. By way of assisting their families, Caregivers That Deliver step in and provide unmatched professional and qualified caregivers for the home and other residential facilities. We provide ADL, IADL, and Respite services.
Essential Qualifications/Skills
· Minimum 1-year experience providing Activities of Daily Living (ADLs) and Instrumentals of Daily Living (IADLs) to seniors or developmentally disabled in a group home, care facility, or personal residence setting.
· Ability to monitor and assist the client with activities and duties as defined in this job description.
· Self-starter, proactive & positive attitude with the ability to work independently and with others.
· Excellent interpersonal skills and the ability to project a confident, positive, and professional manner.
· Ability to effectively communicate with clients, client family members, and other Caregiver staff orally in person, over the phone, in written form, and via electronic means.
· Ability to demonstrate patience and sound judgment in caring for clients.
· Ability to quickly adapt to and learn new processes and technologies, including the use of computers, handheld devices, telephony as a part of documentation and record-keeping.
· Reliability – Our clients count on us to be there for them on time, every time you are scheduled to be there. You must be reliable or your employment with Caregivers That Deliver will end!
Description & Duties
Employee Status: Non-exempt
Activities of Daily Living (ADLs) and Instrumentals of Daily Living (IADLs)
· Showering
· Bathing
· Oral Hygiene
· Shaving
· Combing Hair
· Grooming
· Fingernail Filing & Painting
· Application of Non- Prescription Skin Care Products
· Wardrobe, Dressing Assistance
· Medication Reminders
· Personal Care Cuing
· Bathroom Assistance
· Toileting
· Assistance in and out of bed or moving around the home
· Ambulation Assistance
· Wheelchair Assistance
· Catheter Bag Draining
· Incontinence & Peri-Care
· Changing Disposable Briefs
· Range of Motion
· Exercises
· Physical Therapy
· Assistance (only as directed by a licensed physical therapist)
· Encouraging activities to stimulate the mind
· Feeding Assistance
· Encouraging Fluids
· Encouraging Eating
· Clean Light Housekeeping
·Changing Bed Linens
·Laundry
·Meal Planning and Grocery Shopping
·Running Errands
·Answering Telephone & Door
·Overseeing Home Deliveries
·Take Trash and Recyclable Containers to/from Curb
·Companionship & Conversations
·Help with Pets (feeding, watering, and walking)
How To Apply
We have a brief application form online for you to submit, but also need you to download an instructional form to submit your resume.  Upon completion of both the online application and resume, we will contact you for the next steps.
Note – a comprehensive background check will be completed during the pre-onboarding process. 
Call now for Assistance
Professional Care for your loved ones. Not a member of Caregivers? 
Call Us Today!!! (408) 249-4697
1400 Coleman Ave. STE. E-26
Santa Clara, CA 95050
PH: 408-249-4697
FAX: 408-588-1619
EFAX: 408-709-3358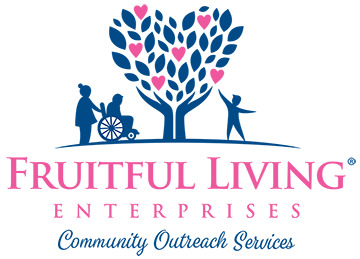 Caregivers That Deliver is a partner of Fruitful Living Enterprises a non-profit organization