Welcome
We want to welcome you to our website. It is our pleasure to meet your very important care provider concerns. We understand all the uncertainties you may have about in-home care. You will find that we do not rush clients into any stressful processes or procedures.
We walk each client through our step-by-step care course of action. We will not move to the next step unless you are satisfied and comfortable with the information being provided. We want you to ask as many questions as needed to gain a complete understanding of your in-home care needs allowing you to make the best decision for your loved one.
The staff of Caregivers has over 25 years of experience working with seniors, developmentally disabled, and veterans, providing expertise that you can count on. Our staff is looking forward to meeting your loved one's needs. When you are ready to schedule a care provider consultation, please contact us at 408-249-4697.
Why Choose Us?
PEACE OF MIND We are experts in caring for people. It is our desire to partner with the family members of individuals needing in home care.
We listen and hear your concerns, so we can develop a plan that will best fit your loved one's home care needs.
We strive most to gain insight from the individual obtaining in home care services. It is our goal to make their experience with Caregivers pleasant and trusting.
Service Guarantees
We accept most long-term Care insurance policies
We screen, finger scan, and background check all employee
We are bonded and insured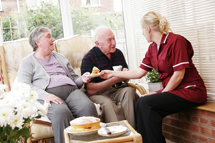 Mobility Assistance
Bathing, Grooming & Hygiene
Toileting and Incontinence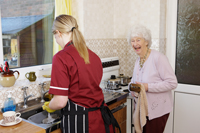 Light Housekeeping
Companionship / Sitter Services
Laundry and Linen Changes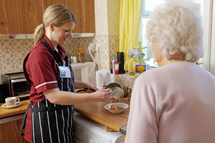 Meal Preparation, Feeding & Special Diet Requirements
Transportation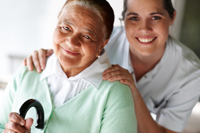 Medication Reminders
Grocery Shopping
Body Positioning
Engagement in Activities
From The Heart
There are a few things in life that we cannot avoid, and getting older is one of them.
It's a subject that makes everyone uncomfortable, but in the back of our mind we know that the day will soon arrive when we must address the question that plagues every family. "What are we going to do with Mom and Dad, now that they are seniors and much more frail?"
The answer is very simple: you maintain the lifestyle and daily routine that's familiar to your loved ones, right in their home.
We make caring for your precious parents, a wonderful, exciting and affordable experience; and the best part is that they continue to live in their home.
There`s nothing better than "home". It encompasses warmth, peace, comfort, love and safety, the place where memories are born, shared and passed down generation after generation.
Empower your parents with continued independence, and at the same time, gain peace of mind for yourself.
Home health care services are affordable. We have outstanding care services at prices designed to meet your budget requirements, and it's the perfect solution for everyone!
Call now for Assistance
Professional Care for your loved ones. Not a member of Caregivers? Call Today
408-249-4697
1400 Coleman Ave. STE. E-26
Santa Clara, CA 95050
PH: 408-249-4697
FAX: 408-588-1619
EFAX: 408-709-3358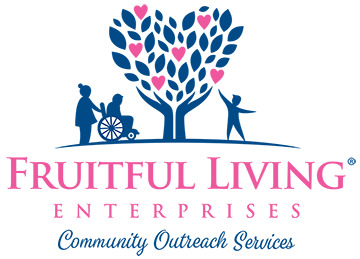 Caregivers That Deliver is a subsidiary of Fruitful Living Enterprises a non-profit organization